Smoothie King Center Information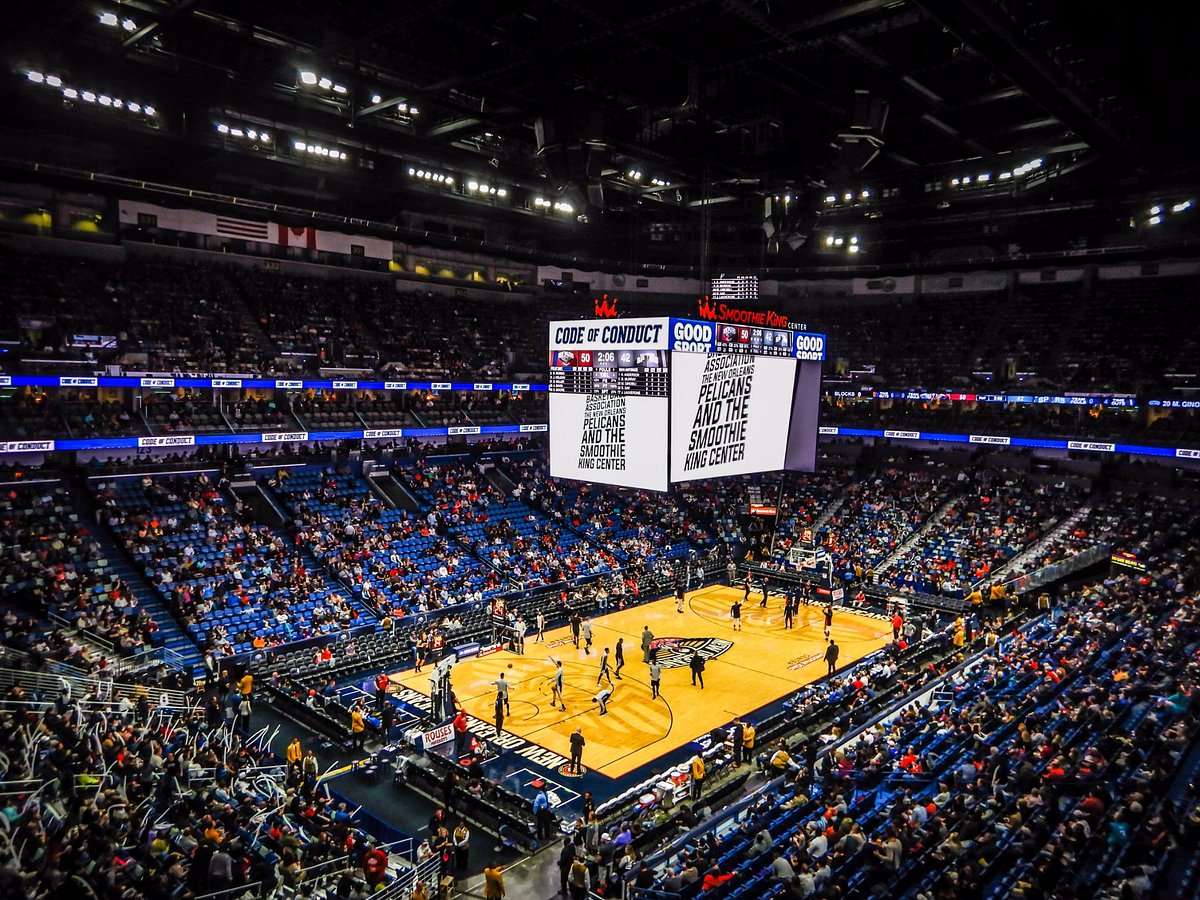 Smoothie King Center is a multi-purpose indoor arena in New Orleans, Louisiana. It is currently located in New Orleans' Central Business District and is adjacent to Caesars Superdome. The arena first opened in 1999 as New Orleans Arena and has served as the home to the NBA's New Orleans Pelicans since 2002, The AFL's New Orleans VooDoo from 2004-2008 and 2011-2015.
History
The arena was first completed in 1999 at a cost of $114 million. It first opened to the public on October 19 of that year.
That same year, the arena's first tenant, the New Orleans Brass of the ECHL, played their first home game. The team played in the arena for their last three seasons. Later, the New Orleans Hornets arrived in 2002. However, the Hornets demanded that the Brass pay to convert the arena between basketball and hockey configurations, which was too much for the Brass. So the team folded as they had no other venue to play in. And the Hornets played their first game at the arena against the Utah Jazz on October 30, 2002. The New Orleans VooDoo of the AFL later came to the arena starting in February 2004.
Later, during the Hurricane Katrina disaster, the arena became home for medical operations that had been previously housed in the Superdome. As it turns out, the Smoothie King Center was tested in 1996 by CPP, a wind engineering consulting firm, so it fared better than the Superdome during the storm and was a better place for sensitive medical equipment.
The Arena Today
Today, the arena remains the home for the Hornets, who changed their names to The Pelicans in 2013. And The Hornets/Pelicans have found success. They have enjoyed a winning record of 341–275 (.554) during the regular season and 15–9 (.625) during the playoffs in home games played at the New Orleans Arena/Smoothie King Center as of the close of the 2018–19 season.
For more information on the Smoothie King Center see the pages below:
Smoothie King Center Parking:
Read parking information and directions for the Smoothie King Center.
Ticket Policies:
Read ticket policies, ticket verification and refund policies.
Smoothie King Center Seating Chart:
View the Smoothie King Center seating map and read related seating information.